Sheridan COllege
Field PLacement

HAVE YOU SEEN SHERIDAN'S NEW LEARNING STORY APP?

AVAILABLE FOR FREE ON THE APPLE STORE.
Currently available for iPhones, iPad, and iPad Mini. Coming soon for Android users. Stay tuned!
Click on the following link to download for FREE:
https://itunes.apple.com/us/app/learning-stories/id1336624517?ls=1&mt=8
This app provides 6 different Learning Story templates to:
take and edit pictures (including the ability to blur a face),

enter text in the Learning Story format,

select developmental skills from the ELECT using a drop down menu,

save stories in a pdf format and

print using air-print enabled printers
---
For more information about Field Placement Requirements, please click on one of the following links

---
I AM a...
---
STUDENT


I am currently a student in
Sheridan's ECE program


Faculty


I am currently a professor in
Sheridan's ECE program


Placement Site




I am currently an educator mentoring
a Sheridan ECE student

Powered by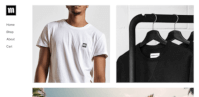 Create your own unique website with customizable templates.
Photos used under Creative Commons from LittleStuff.me, LittleStuff.me, LittleStuff.me